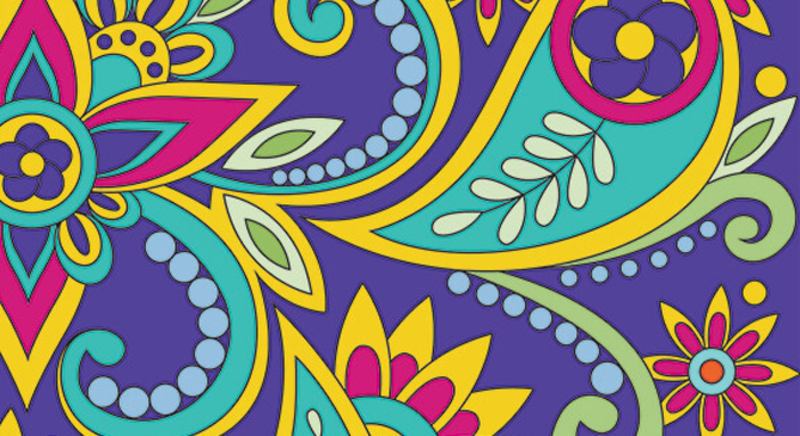 Why Should You Try Stress Relief Adult Color Book?
Stress Relief Adult Color Book was first launched in February 2016, since then it is relieving the stress of many people quite successfully. This app is made following some scientific methods and rules. Each drawing within the app has some intricate designs in it. These intricate designs are supposed to be colored by the users.
Do you know what is the actual motive of this coloring act?
Scott M.Bea, Psy.D, a clinical psychologist has proven that adult coloring requires a significant amount of attention which helps you escape from your present condition or situation for a while. When we color the intricate designs within a drawing, it psychologically pulls us out from ourselves. Basically, it helps us relax!
Colors drastically affect our brain
To prove this point, I would like to mention a study carried out on some detained children of San Bernardino County Probation, Department in California. These children got violent during their detention period. To calm them down, researchers put them in a 8-foot by 4-foot cell that had a significant feature – the room was bubble gum pink in color.
The results were pretty amazing, the children relaxed, stopped shouting, banging things and fell asleep within a few minutes. This report was confirmed by Paul E. Boccumini, the director of clinical services of that department.
Stress Relief Adult Color Book
The therapeutic benefits of the coloring pages for the adults was understood and studied by one of the earliest scientists Carl Jung. He used the Mandala coloring pages to treat his patients and found that they become calmer. He was a Swiss Psychiatrist as well as philosopher. He is considered to be the father of analytic psychology.
According to him, " Until you make the unconscious conscious; it will direct your life and you will call it fate."
Carl Jung always focused on making the unconscious super powerful within us. This happens when we color the intricate designs in the stress relief app. You get lost within the detailed designing of the drawing and color the little parts within it with different colors in the wide color palette of the app.
Stress and tension chew up the peace of our daily life. Settling up for good and being conscious about our well being should be our priority but we keep on focusing on what we don't have.
Do you know what Carl Jung says, " Life really does begin at forty. Up until that, you are just doing research."
So do not pressurize yourself much, everything that is happening now will ultimately get you to your destination. Whenever you are stressed and feel unsettled, open a gallery in Stress Relief app and start coloring a beautiful drawing. After you finish, you will find yourself much more focused and happy.
Why Stress Relief and not any other similar app?
The most obvious reason for you to choose Stress Relief Adult Color Book and not any other coloring app is – ALL IMAGES ARE FREE IN STRESS RELIEF ADULT COLOR BOOK. In other adult coloring apps, you need to buy the image gallery and then color them. But our Stress Relief Adult Color Book is completely free and highly effective.
It helps you relieve stress at free of cost and is adequately effective as other apps. There are 29 different galleries of flowers, birds, different cultures etc. The newest of them is the Yoga gallery. Each gallery consists of minimum 5 drawings, having detailed intricate designs that you need to fill up with the colors you like, from the wide range of colors in the color palette of the app.
Summing up:
Being happy and cutting down stress is one of the biggest achievements in life. If you can master this art, you will be considered the real winner in life's race. Do you agree with me ? If yes, then do download the Stress Relief Adult Color Book and help yourself fight the biggest problem of your life – stress!