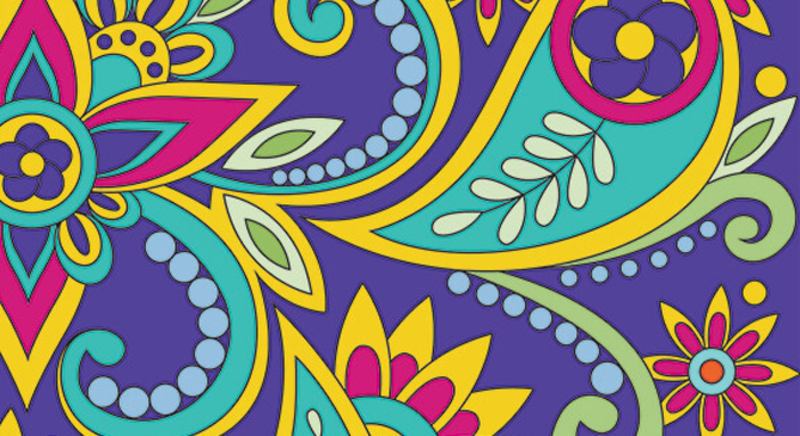 Relax and De-stress Yourself With Adult Coloring Book Apps
Bright and beautiful colors are very soothing to the eyes. Even wearing a dress of your favorite color can lift your mood. In fact, nowadays color therapists and psychologists also recommend using colors or indulging with adult coloring book apps to relax, de-stress, and improve mental clarity. Many have claimed that coloring has helped them to feel mentally clearer, calmer, and relaxed. Colors definitely have a therapeutic effect and can act as a stress reliever to the depressed, helping them to come out of their depression. Stress-relieving coloring apps like Stress Relief Adult Color Book app, Colorfy, Pigment, Color Therapy, and many more are popular right now, as they ensure a de-stressed, relaxed, and calm mind. These apps are very useful in getting therapeutic benefits for mental and psychological health. It is so amazing that a simple activity like coloring on a mobile app can bring so much relief.
Get started with Coloring Apps
When you are using such an app for the first time, you can start with a semi-drawing activity, which is half done, so that you can clarify your doubts about the app. The only thing which you will have to do is to fill in the drawing with the colors that you want. You have the freedom to use any of the large variety of colors, the way you will like to do. You can also get some idea by looking at other artworks available in the coloring book apps. There are collections of drawing ranging from florals to animals, mandalas, and many more. You won't find the coloring apps, such as Stress Relief Adult Color Book App, monotonous as there is a lot of variety of coloring activities available within these apps.
Coloring App features for therapeutic effect
Coloring apps include galleries which are designed especially for you by popular therapeutic artists.
There are lots of color options to choose from, with a number of shades and hues. Some free coloring apps like Stress Relief Adult Color Book App, don't charge any subscription charges even if you use any additional color palette, apart from using the available ones.
There are some user-centric features in coloring apps, like zooming and scrolling with fingers or Stylus, to add more colors.
For any error committed, there is no need to worry. The undo feature will help you get back to the previous coloring activity.
After completing one picture, your artwork can be saved within the app. It can also be downloaded to your device. If you don't save your image, then it will be automatically stored.
Your colored images can be shared with others with the help of Facebook, Instagram, Twitter, Whatsapp, and other social networking sites. If any help regarding a coloring app is needed, then the 'Help' option will guide you on the use of various operation keys.
Benefits Drawn From Coloring Apps
1. Relieves from Mental Anxiety and Stress
Carl Jung, a psychologist, first highlighted on the fact that coloring can be used as a therapy in stress reduction. Coloring mandalas, which refers to spiritual geometrical designs, are much used in Buddhism and Hinduism, are fruitful in de-stressing and calming the mind. Coloring also decreases activity in the amygdala, the part of the brain which controls the emotional expressions while under stress. You are able to focus completely on the coloring activity and stop thinking about your worries and anxieties. It, thus, helps in getting enough sleep. Coloring activity can, therefore, be a good pre-bedtime ritual.
2. An Alternative to Meditation
Adult coloring book apps are capable of inducing responses from the brain that are similar to those experienced during meditation. It is known that meditation can lead to numerous psychological benefits. But, this can only be achieved through years of practice. However, meditation keeps you from thinking about anything, but, while engaging in coloring activity, you can also do something else. Coloring app also improves your physical health. While indulging in coloring activity, there are significant changes in heart-rate and brainwaves.
3. Invigorates both Cerebral Hemispheres
Coloring activity using adult coloring book app, such as Stress Relief Adult Color Book App, stimulates both the right and left hemispheres of the brain. You use both logical reasoning, while you color different forms, and also creativity, when you mix and match colors. These activities involve the cerebral cortex that enables fine motor skills and eyesight.
4. Improves Concentration and Creativity Skills
Our daily work pressure and stressful situations distract you and rob you of your concentration, which affects your creativity adversely. If you involve yourself in coloring patterns and designs using suitable color combinations, it can lift your creative skill, as well as improve your focus.
5. Enhances Your Positive Thoughts
While the human mind focuses solely on coloring a picture, all negative thoughts are replaced by positive ones. This activity seldom diverts your mind towards negative thoughts. You become busy concentrating on coloring designs, choosing the right colors, and proper coloring of the image, rather than diverting your mind towards useless anxieties.
In Conclusion
Adult coloring apps, like Stress Relief Adult Color Book App are easy to use and can be downloaded on your phone, computer, laptop, or tablets. These apps are gaining popularity day-by-day due to their significant contributions in combating stress and facilitating relaxation. Thus, download such an app and invigorate yourself easily by plunging in a pool of vibrant hues.