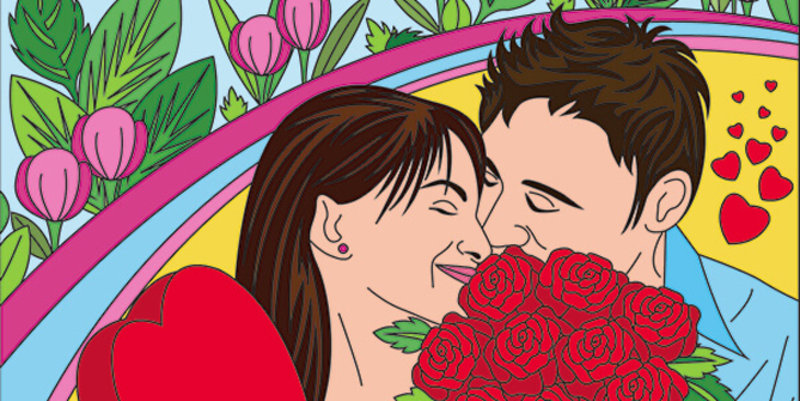 5 Ideas to Ensure the Well-Being of Your Love This Valentine
Valentine's Day is just around the corner and you are gauging yourself to find the suitable gift for your loved ones; what else could be apt than the well-being of your loved ones. Well, let's face it that the well-being of your near-dear ones is what matters above all. We all live in a fast-paced world thriving in which takes a toll on our health in numerous ways. Stress, being most prominent, affects a major chunk of today's epoch population. In this scenario, what else could be more precious than a pink health of our kith and kin?
So, we have come up with some innovative yet viable ways to ensure the well-being of our loved ones. Each way is practical enough to reduce the level of stress in one's life, thus bestows them with good health and vigor.
Read on and gift them these ideas as gifts on this Valentine Day.
1. Replace the regular red rose with passion flower
When we talk about the Valentine's Day, red roses are the things that pop-up in our mind at first. Why not replace them with a flower which will actually help them to reduce the stress? Yes, you can do it by simply replacing the red roses with Passion Flower. Known to elevate the levels of a chemical called gamma-aminobutyric acid (GABA) in the brain, it makes you feel relaxed.
2. Switch useless and space-consuming apps on their phones with a stress-relieving app
Do you know you can actually reduce your stress level via a worthy app, i.e., "Stress Relief Adult Color Book App"? Based on the principles of color therapy, this app is actually the most resilient and easiest way to ensure the well-being of your loved ones. We all know what effects colors have on our mood and mind. Have you ever wondered how to feel agitated while seeing the red and calm with a glimpse of white? Because colors have a substantial effect on our mind and conscious. They affect the way we feel, the way we think. Designed with the intention to reduce the stress level just by simply coloring the plain picture, this app is trimming down the struggle of many individuals. The app has a plethora of themes to choose from, including Valentine's Day, Winter Fashion, Happy New Year, and so on. You can choose the picture as per your liking and fill them with the colors of your choices.
3. Encourage them to go for a morning walk
We all seek for a motivation while achieving some goal. Become the eternal motivator for your loved ones and encourage them to set for a regular morning walk. Don't just say it, in fact do it. Go along with them as a company is always better.
4. Gift them a membership of a yoga class
Yoga is considered as an effective way to reduce stress. Gift them a membership of good Yoga classes to maintain the regularity. It is often found when people do Yoga at home, either they do it wrong or become irregular. A membership will ensure the regularity and accuracy.
5. Gift them CDs of their favorite songs
Music heals all; so, gift a CD of their favorite songs to your loved ones' and see the magic. It is found that listening calm and soothing music has a positive effect on the brain. It helps to reduce the level of anxiety and stress.
Therefore, opt these ideas and make the upcoming Valentine's Day special. Trust us, this would be something they will cherish for life as the shine of a solitaire may fade or turn dull after sometime, but a sparkle of pink health always keeps on twinkling.